FAST Rio Grande Valley 1st Annual Luncheon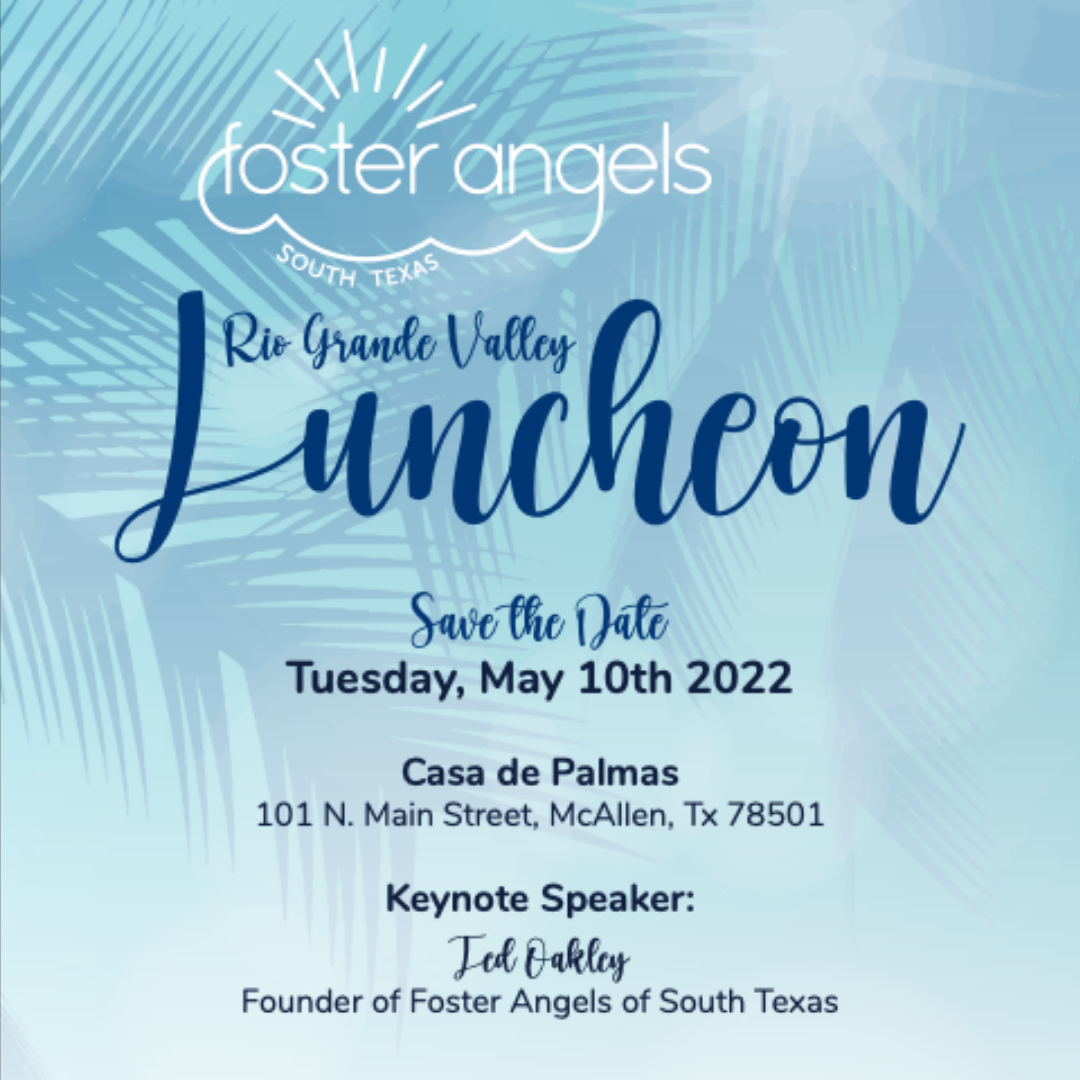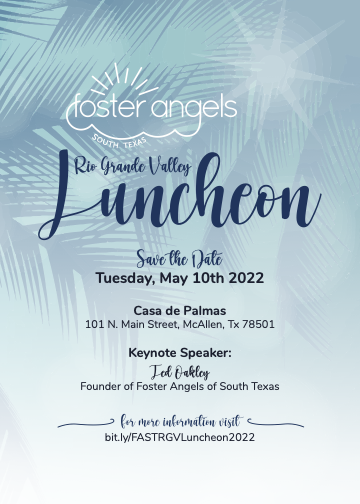 Enjoy remarks from Keynote Speaker, Ted Oakley. The founder of Foster Angels of South Texas. 
Ted Oakley is a Chartered Financial Analyst (CFA) and a Certified Financial Planner (CFP). He is Managing Partner and Founder of Oxbow Advisors. With more than forty years of experience in advising high net worth clients in the investment industry, Oakley implements the firm's proprietary investment strategies and the "Oxbow Principles" to provide a unique investment perspective. He is a frequent guest on FOX Business News, Bloomberg Radio, KITCO News, Cheddar TV, Yahoo Finance, and many more. Mr. Oakley is a United States Army Veteran.
Mr. Oakley founded Foster Angels of South Texas as a 501(c)(3), nonprofit organization in 1999 with genuine compassion, invigorated by his own neglected childhood and his devotion to make changes for children who deserve it most. His personal and financial experiences coupled with genuine concern have contributed to the success Foster Angels has made in making an impact in the lives of children in foster care. Mr. Oakley says, "There are not many changes you can make in the world, but if you can help a child you can change the world."
To inquire further, please contact the Rio Grande Valley Director, Lucy Ann Wolthoff. 
lucy@fosterangelsstx.org | (210) 667-6445